Event Details
Where: Aboard the Royal Caribbean Symphony of the Seas
When: Nov 5, 2022 - Nov 12, 2022
Who: The Ravencoin community. That is you!
Book Now!*
*You'll need password: RAVENCOIN2022SY to access the site.
"WHY Ravencoin attracts the best people in the world? We only know that it DOES.
It's time to get together to discuss, collaborate and celebrate Ravencoin.
These massive cruise ships have internet available and are perfect for remote work, or just relax and join the on-board activities. This is aboard an Oasis Class Ship and is one of the largest cruise ships. If our event is large enough, we can get additional support from the cruise line."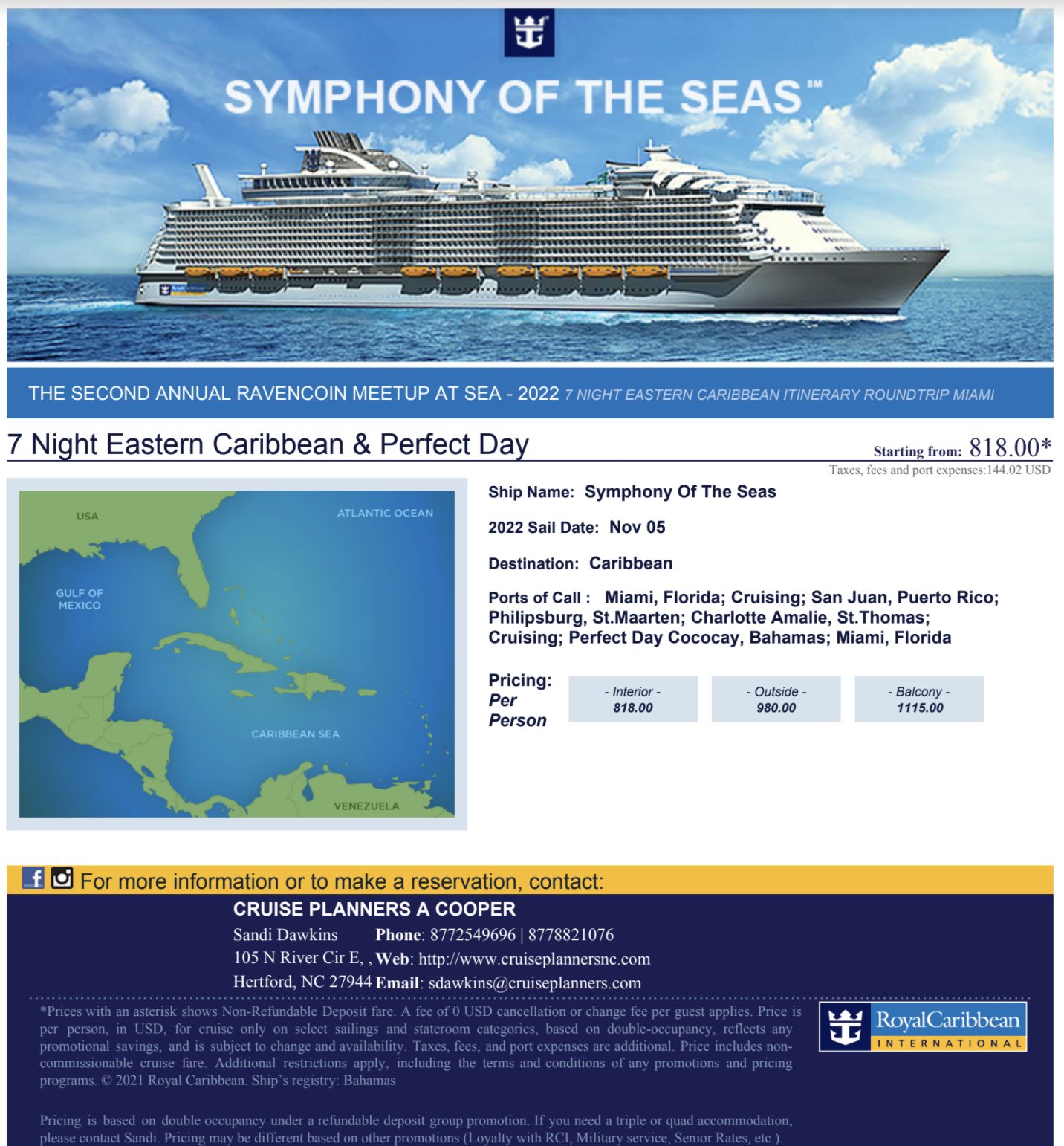 Get Involved Today!
Become a part of the community and contribute to RAVENCOIN's global decentralized network of miners, contributes, traders, and developers.